How to play slots online with Ninja Casino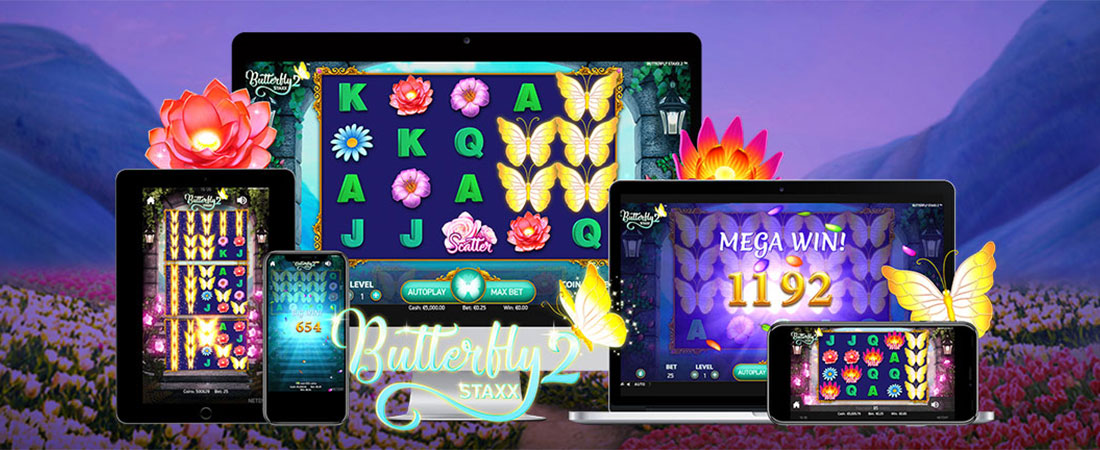 How to play
There are few casino games more exciting than slots – and with good reason. Play slots online and you can win huge jackpot at the press of a button. Spin the slots and if your three symbols fall in one of the winning patterns, you can collect your pay-out instantly. Synonymous with arcades and casinos, slots are one of the most popular games you can play..
Choose Ninja Casino to play slots online with loads of choice – from fast-paced free slot games to exciting high stakes ones. Our slots all come in distinctive and colourful graphic styles, from Mega Fortune Mobile to Pyramid Quest for Immortality Touch. Our slot games are provided by the world's biggest developers to deliver the best experience. How to play… Choose your deposit amount Verify your deposit through your BankID app Select your favourite slot game.
Which Slot Games Does Ninja Casino Offer?
Ninja Casino offers so many different slot games for instant wins. Our games come from the biggest names in online gaming, such as NetEnt, Play'n Go and Microgaming, so you're guaranteed a safe, entertaining and quality slot gaming experience every time you play. Choose between classic three-wheel and five-wheel slots, or more complex video and 3D slot games for a more immersive and thrilling experience every time. Get started with our most popular and best recommended games.
Pyramid Quest For Immortality Touch
Travel back through the centuries to ancient Egypt, as you seek out the treasures of the pharaohs locked inside the iconic pyramids in this exciting instant-win slot game.
Golden Goal
Emulate the world's greatest footballers and try to hit the jackpot when you delve into Golden Goal, our most exciting sports-themed game. You can win big in an instant.
King Of Slots
Sporting a prize fit for royalty, the cartoon-themed King of Slots sees you chase down the crown jewels in a bid to win an instant prize. Can you beat the king and take home the jackpot?
Mega Fortune Mobile
Palm trees, yachts and bling at the ready, Mega Fortune Mobile lives up to its name. Chase big prizes and dream of the Hollywood lifestyle in this game themed around the finer things in life. We offer so many slots to play that no matter what theme takes your fancy, there is a game to match.
Why Play Slots Online At Ninja Casino?
The simplicity of slots make them one of the most popular online casino games. Our Ninja Casino slot games are fun to play, fast-paced and extremely easy to learn. Play slots online for the chance to instantly win massive jackpot prizes. Get started in seconds with our no registration online casino offer. To play at Ninja Casino, you don't need to register, provide your email address or any other personal details. Simply deposit and play. And if you win, money is instantly sent to your bank account once you request a pay-out. Our no registration casino is underpinned by robust security. We have integrated BankID and Trustly online payment technology, so you can play at speed in complete security. Explore Ninja Casino payment security
What Types Of Slot Games Can I Play At Ninja Casino?
Slot games differ in complexity, from simple classics and favourites, to more advanced and immersive options. Many of our games can be played on your smartphone or iPad just as well as on your laptop – find out more on Ninja Casino on mobile. Ninja Casino slot games are available in the following formats: Three wheel – A modern take on the classic casino favourite, this is a simple and straightforward game Five wheel – Two extra spinning wheels are added to the classic game to give you a better chance to win every time you press spin Progressive – The pot of money builds every time someone bets. This mega jackpot is paid out when someone gets the winning combination Video slots – Enhanced version of the classics, video slots are five wheel games upgraded with graphics and animation, adding a fun visual element 3D slots – An amazing upgrade on the video slots game, 3D slots ramp up the production value, bringing in special effects and sounds
How To Play Slots Online
Slots are among the easiest casino games to play. Incredibly simple, they've become one of the world's most popular games over the decades. To play a slot game… Select how many paylines you want to play per spin Set the amount you want to bet per line Click the spin button, and wait for the outcome Practice before you bet on slots in the free play mode. You can't win any money in this mode, but it gives you a feel for the game before betting real cash. Get started with a free slot game.
How To Get Started With Ninja Casino
Getting started on playing slots with Ninja Casino is incredibly easy and protects your privacy. You can play Ninja Casino without logging in or giving any personal details. All you need is a bank account and the BankID app for verification. From there, it's a simple process to get started. Visit the Ninja Casino deposit page Choose the amount of money you want to play with Select the name of your bank from the list Verify your payment through BankID Choose your favourite slot game and get started
Slot Games
€11,312,312
Divine Fortune
€32,547,698
Holmes and the Stolen Stones
Wait..
Play today and get the winnings paid out within 5 minutes