A guide to playing Live Roulette table games at Ninja Casino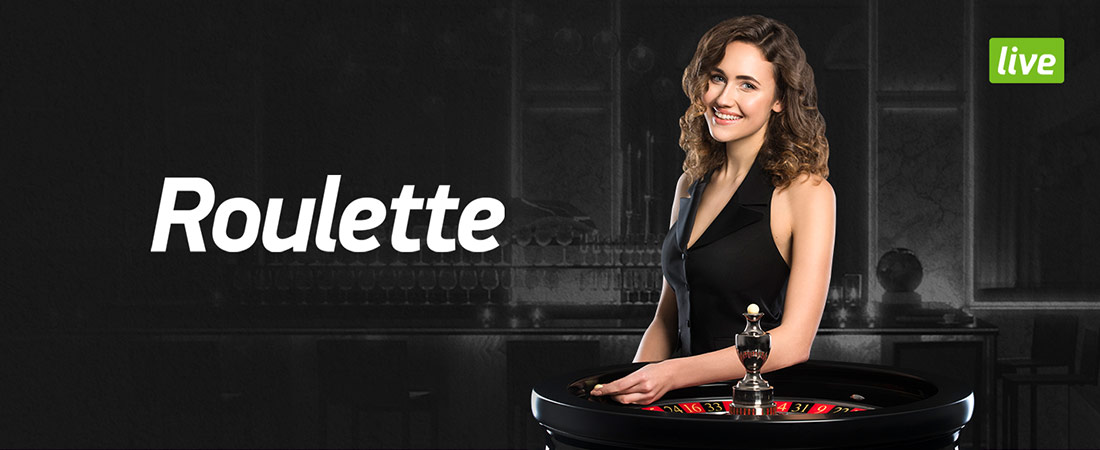 How To Play Live Roulette
Is there a casino game more exciting than roulette? In this game of all or nothing, you could win a life-changing jackpot in an instant. All the drama rests on the spin of the wheel. Roulette has become synonymous with the glamour and buzz of casino over the years – made famous by celebrity players in the Vegas heyday, and its starring role in classic movies.
Roulette is one of the easiest casino games to play. Simply bet where on the roulette wheel you think the ball will land, by naming the slot number or colour (red or black). There are two main forms of roulette: European Roulette. The wheel has 35 numbered slots and one slot numbered zero, which is for the house. American Roulette. The wheel has 35 numbered slots and two zero slots (one 0 and one 00) reserved for the house. In both variations of the game, the same rules apply.
The Benefits Of Playing Live Roulette At Ninja Casino
Live roulette is the best way to play roulette online. Here are five of the top benefits for roulette players. Genuine casino experience. By connecting you with dealers and competitors through innovative video and audio technology, live roulette captures the human element of the game. Trained croupiers are broadcast live using crisp definition and high-quality sound – making it feel like you're playing in Vegas. Anytime, anywhere. You can play live roulette from the comfort of your own home, or on the move – using any desktop or mobile device. Instead of having to find a casino in your nearest town or city, live roulette is available to you whenever and wherever you want. Great training ground. Real casinos can sometimes be intimidating places to learn how to play roulette. Live roulette is a great way to get to grips with the rules of the game and learn your strategy in a relaxed setting. Realistic gameplay. Live roulette doesn't use the unnatural random number generator element featured in many online casinos. Instead, it replaces this with the traditional method of the dealer dropping the ball onto the wheel. Cutting-edge graphics. Live Roulette Touch enhances the game further with engaging, high-quality graphics on desktop and mobile. What's more, Live Roulette Touch is optimised for full-screen play, with a simplified keypad and navigation.
Where Did Roulette Start?
Roulette was invented by French physicist Blaise Pascal back in the 17th century. It proved a big hit in French casinos, and swept through Europe before being introduced to North America by French Canadians. When it arrived in the USA, the Americans created their own roulette table that was different to the European version. Over time, several roulette strategies have risen to prominence.
A Guide To Live Roulette Strategies
While roulette's essentially a game of chance, there are various different approaches players take, which include: Labouchère. Decide how much you want to win and divide it into equal units. Write down a sequence of numbers that add up to the value of one of those units. Your first stake is the sum of the first and third numbers of the sequence. If you win, cross those numbers out – if you lose, add the numbers together and put them at the end of the sequence. It's a great way to keep track of your losses. The Parlay System. Decide how much you want to win in total. Each time you win, bet your winnings and stake on the next game until you reach your desired total winnings. This will limit risk while allowing for different stake sizes. This number sequence is formed by adding the two previous numbers to make a third (for example, 1, 2, 3, 5, 8, etc). Make your stakes according to the sequence, then if you win, either go back a step, or start at the beginning. Place bets on numbers 0 to 3, 31 to 36, and 8/11, 13/14, 15/18, 17/20 and 27/30. This covers 20 numbers in total – giving you a better-than-evens chance of winning on each spin.
How Do I Play Live Roulette At Ninja Casino?
It couldn't be any easier to play live roulette at Ninja Casino. Just follow these steps and you'll be chatting to a live dealer in no time. Click on the 'Deposit' button Enter your location, currency and deposit amount Select your bank and enter your account details Enter the gaming lobby and choose a table Play live roulette We have two Ninja Casino-sponsored live roulette tables where you can enjoy this classic casino game. It's the first step on our way to launching Live Beyond Live – a fully immersive gaming experience. Roulette is one of the most exciting games out there. Now you know how it works and the best ways to win, it's time to play Live Roulette.
Slot Games
€11,312,312
Divine Fortune
€32,547,698
Holmes and the Stolen Stones
Wait..
Play today and get the winnings paid out within 5 minutes